Sneaky Mac 'N Cheese: Healthy Comfort Food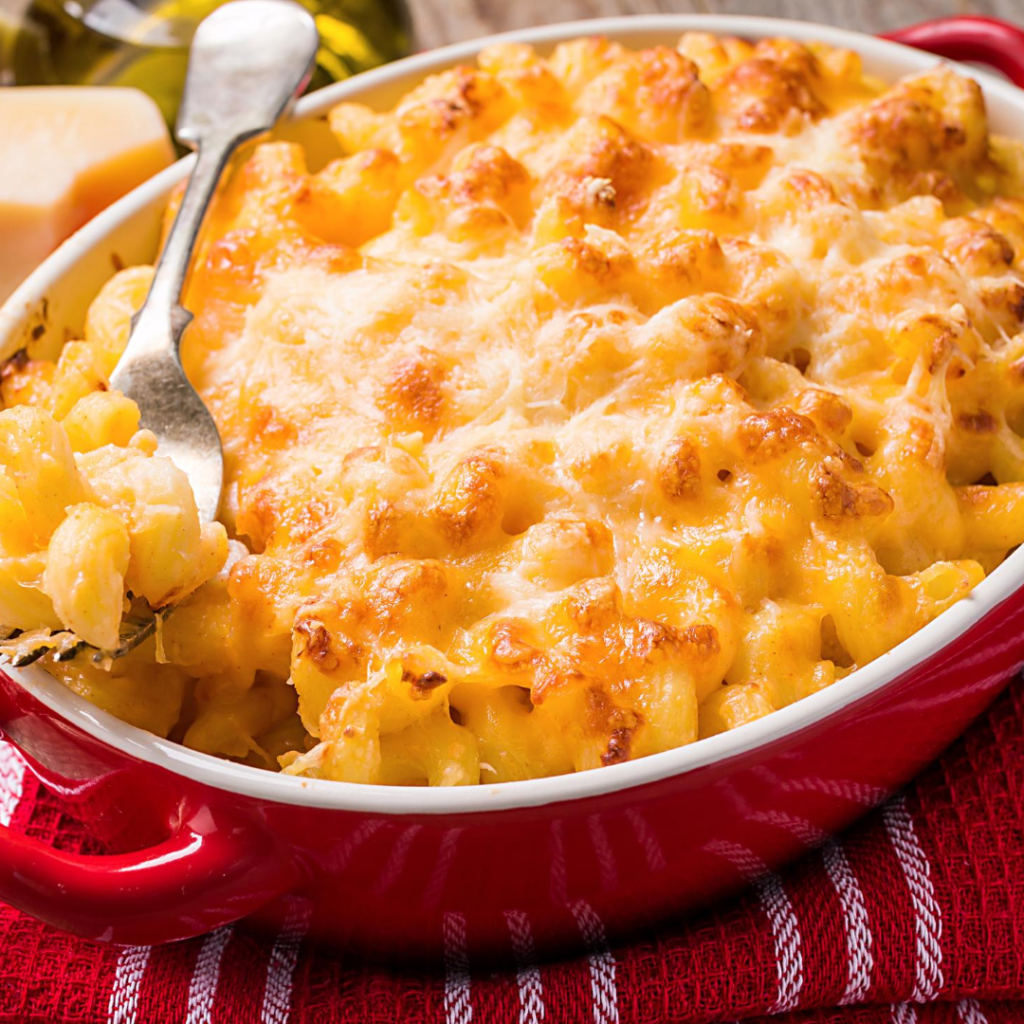 Mac 'N Cheese is a classic for good reason: it's pasta, milk, cheese, some bread crumbs and … more cheese. Well, this recipes turns this classic, into truly healthy comfort food. What's the secret? Cauliflower rice.
Don't sweat it, that's just cauliflower florets whirred in the blender with water and drained). So sneaky, because you can't even see the rice mixed in with all that cheese and elbow macaroni. Comfort food plus vegetables and fiber. Yummo.
Here's another classic, kid-friendly meal perfect for fall.
Want more health comfort foods your kids can make? I have 10 of them in my new digital cookbook. Includes detailed, step-by-step video instruction. Click here to get yours.
Sneaky Mac 'N Cheese
Ingredients
2

cups

elbow macaraoni

Cheese Sauce:

cup

¼unslated butter

cup

¼all-purpose flour

2

cups

milk

1

tsp

Dijon mustard or pinch of dry mustard

tsp

½salt

dash of pepper

3

cups

shredded cheese: old cheddar

marble, gruyere, ementhal, mozzarella, monterey jack or any combination

Sneaky Part:

Adding this veg is tototally optional. But it's an easy way to get a bit of fibre and veg. Cauliflower florets

about half a cauliflower

Topping:

1

cup

shredded cheese

1

cups

½bread crumbs/panko crumbs

cup

¼butter melted
Instructions
Fill a large pot with cold water and add a good toss of salt. Bring to boil and cook elbow noodles until al dente (that means when you bite it, you see a little white dot in the centre of the pasta). It takes about 8 minutes. Drain and and set aside.

While the pasta is boiling, prepare the cauliflower florets. Place florets in a blender. Cover with water. Pulse until the florets look like rice grains. Drain through a fine mesh sieve. Push the cauliflower rice with a spatula to get all of the water out. Set aside.

Grate cheese and set aside.

Make sauce:

Remember you are using 3 of the four cups of cheese for the sauce!

Melt butter in medium sauce pan. Add flour and whisk until smooth. Slowly add milk and keep whisking so there are no lumps. Add Dijon, salt and pepper. Add the cheese handfuls at a time and stir with a spatula or wooden spoon. Don't stir with a whisk because all the cheese will get trapped in the whisk and you'll be sad.

Preheat oven to 375 degrees.

Grease Dutch oven with oil or butter. Put drained pasta, in Dutch oven. Add cauliflower rice, stir. Pour cheese sauce over and stir thoroughly so all the noodles are fully coated.

Topping: Sprinkle remaining cup of cheese on top of noodles. In a small pan, melt butter. Sitr in bread crumbs/panko. Sprinkle on top of Mac 'N Cheese.

Bake covered for 20 minutes and remove cover and bake for another 10 minutes.
Notes
Tools:
large pot
fine mesh sieve
blender
grater
medium sauce pan
whisk
Dutch oven (deep caserole with lid – can't have plastic handles!!.